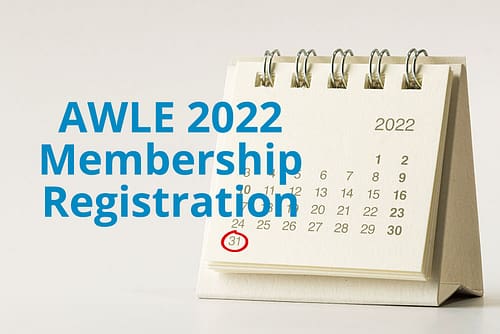 AWLE 2022 Memberships can now be filled out with online application (or mailable form) on our membership page.
Important Application Dates:
January 31 – Membership Deadline
February 1 – March 31 – Late Membership ($5.00 extra charge to each category)
April 1 onwards – Membership applies to following year
Your membership is important to us. Thanks for joining!